UP to SPI

UP, UP to Q Division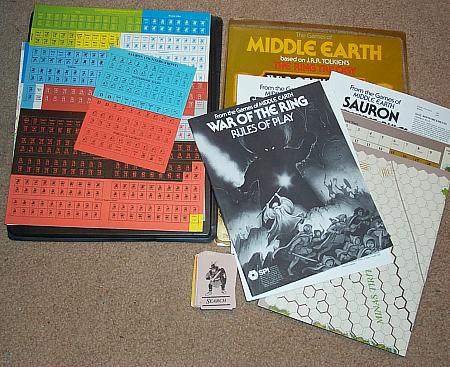 ---
War of the Ring is the huge "big battle/roleplaying" fusion game designed by Richard Berg and Howard Barasch.

Included here are PBeM "gamebox" files for War of the Ring. This gamebox is designed in Cyberboard by Mr. Rob Struble, whose work graces this website in other locations. This gamebox is provided, free of charge, as a Play by Email tool for wargamers who OWN War of the Ring (SPI Inc.) or Middle Earth (SPI, Inc.). Users who download this gamebox may NOT resell or redistribute it in any fashion.

Links



Check out this page: Text Adventure Computer Games based on the Lord of the Rings

A concise listing of J.R.R. Tolkien's works

A Complete Card List for this game.

A Variant.

Differences between 1st and 2nd edition rules

There is a War of the Ring discussion board on CONSIMWORLD.

TzeentchNet's Tolkien Wargames page. An excellent compendium of game "aides" for Tolkien board wargames. If you dig enough, you'll find one or two things that you can use, I'm certain of it.






this page copyright 2001 Walter O'Hara
Lord of the Rings, Sauron, Gondor, etc. are copyrighted trademarks of Tolkien Enterprises, Inc.
Cyberboard Gamebox
COMPONENTS/DIV>



Download Cyberboard Gamebox
For War of the Ring