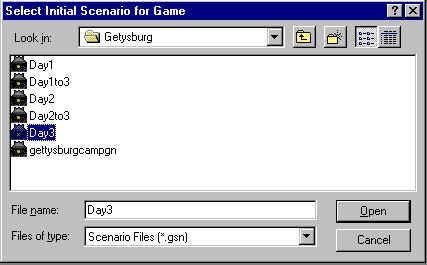 Figure One: Select a Scenario
Figure Two: Initial Game Project after Scenario has been selected. Note that the map shows pieces already on the board. This is defined in the electronic scenario file, created separately.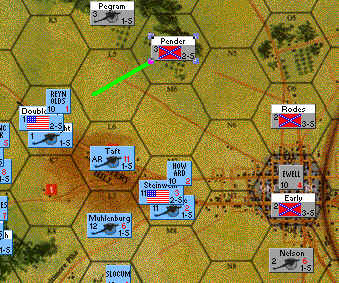 Figure Three: moving counters around the map.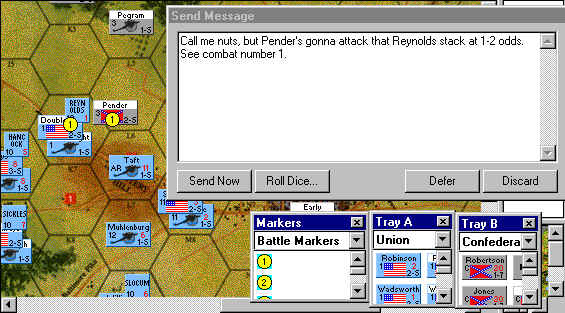 Figure Four: An attack is marked and announced...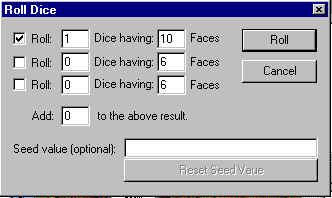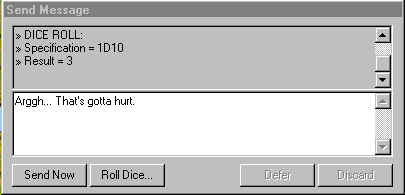 Figures Five: ... and rolled. Send the results to the turn file by hitting "Send Now".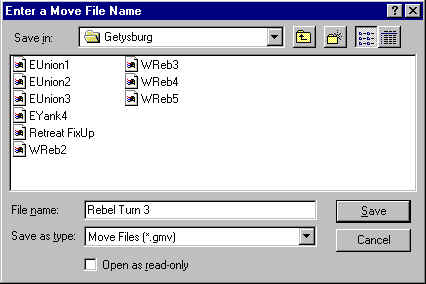 Figure Six: Saving a turn.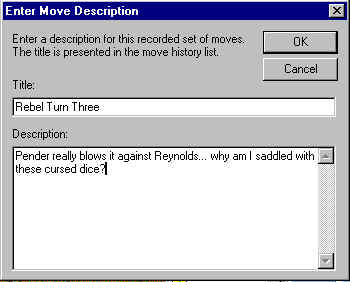 Figure Seven: Always Append a Meaningful Description of the turn's events.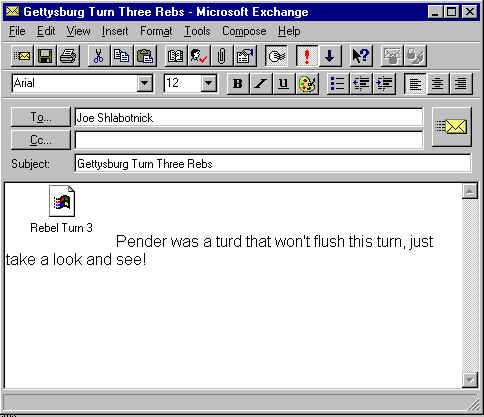 images/Figure Eight: Send the Move File to your opponent.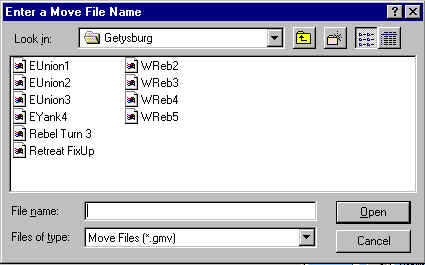 Figure Nine: Load the move you just got back into your game file.

Figure Ten: Use these controls to run the playback on your game.