Black Hole

Play By Email Support Page

Check out the REPLAY of a recent game... sneers, insults, ponderings, and all!
This game is another pseudo-Cold War piece about the Soviets and Americans duking it out in a vacumn. An unusual artifact is found in the nether regions of space-- a torus (donut) shaped asteroid with a miniature black hole in the middle. Not one of Metagaming's more popular efforts, still it can be a lot of fun and isn't designed to be a problem with a Play by Email turn sequence. I would have liked Metagaming to have dwelt a little longer on the novel situation of having spaceships so close to a black hole, but maybe somebody has written some house rules out there.
NOTICE: This Gamebox is created using Dale Larson's excellent Play By Email utility, Cyberboard (the poor man's Aide De Camp!)
Visit the Cyberboard website by following this link

BLACK HOLE is copyright, Metagaming, 1980.

Designer: Editing/Development: various


The Action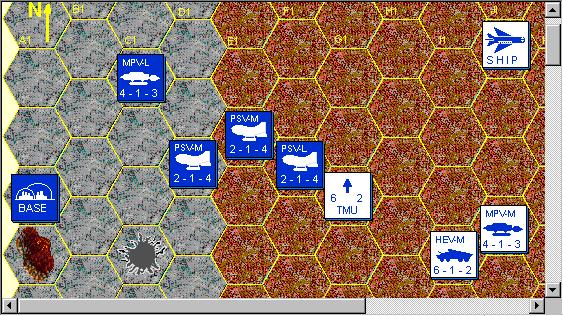 The graphic above illustrates some of the features of this gamebox. The weird, wrap around map can't be seen properly in this graphic.
---
Turn Record

---
Victory Tote Board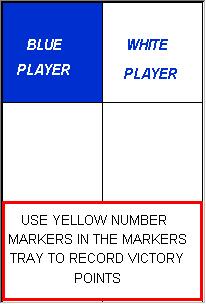 How to get the files
Download Gamebox:
Black Hole Gamebox (zipped, scenario file included)
Related Links/Resources:

Black Hole Game Replay. This is a step by step visual replay of a BLACK HOLE game that Joe Hartley (our charming host here on Brainiac.com) and I played recently. The comments reflect the ebb tide of our fortunes during this game.
Sleeping Dragon, a source for this game
Original Advertisement text for Black Hole (Space Gamer)
This page content copyright, Walter O'Hara 1998